Letting CJ Zahner take the reins for this post today. Thanks for joining us today, CJ!
Do you find inspiration in your own life for your writing?
Yes, absolutely. My life has inspired both my novels.
I am a dreamer—always have been. And the problem with dreaming is dashed dreams can depress a person. But I am also an unrelenting survivor who never gives up. So much so that I had two books published this September. One dealing with depression and one with dreams.
Was publishing two books at one time a good idea?
Probably not. Lots of authors talk of having two, even three, books being edited for publication at the same time, but I'm not sure this makes for a perfect storm. It's like giving birth to twins. Your attention is divided.
I once asked a published author for her best advice. She told me to start a second book before finding a publisher for my first. So, by the time I found The Wild Rose Press (whom I love, by the way) to publish my first book, The Suicide Gene, my second book was nearly finished. Throughout the publishing period of that first book, I grew antsy and didn't want to wait another eight months to publish a second novel. Hence, I published Dream Wide Awake on my own and quickly realized why the process takes so long.
In the past three months, I've clocked sixty or seventy hours of work a week on these two books. But they are done. The worst is over. The self-publishing route has been rewarding but daunting. Only time will tell if the two-for-one push will pay off.
How has my life influenced these two books?
The Suicide Gene is totally fictional and was inspired mostly by my crazy imagination and a little by my family.
I tend to name a few major and minor characters after family or friends. One main character, Minnie McKinney, was named after my great-great-grandmother. I made her a little crazy because someone said Minnie was the black sheep of our family. Since she was three generations removed, I didn't think anyone would mind if she wasn't so sane. A minor character, Sharon the secretary, was named and patterned after the office secretary at my last job. Sharon, the real person, was as sweet, caring, and as mothering as the fictional character. (She was also my first editor and a fantastic influence on the storyline.)
My main inspiration for this story, however, came from my grandfather.
Gifford was my grandfather's last name and naming one of the characters Gifford was important to me because my grandfather, Frank Gifford (not THE Frank Gifford but Frank Merle Gifford), attempted, unsuccessfully, to commit suicide after his wife died. Because several other members in my family suffered depression and because research showed a connection between depression and genetics, I began to wonder if there was a suicide gene.
The character named for my grandfather, Attorney Gifford John Johnson, was originally intended to play a minor role—be a boyfriend of the main character's friend. (Giff, by the way, does not suffer depression.) But because my son, Zak, is an attorney, I pattered Giff's personality after Zak. Big mistake. Zak is good-looking, kind, and has a big personality. He lives in Philadelphia and one month before my books were published, he surprised me by picking me up at the Pittsburgh airport like this:
Need I say more? I couldn't have him playing second fiddle to any other characters in the book. So, Attorney Giff Johnson slid into a main character box.
Dream Wide Awake is also fictional but based a wee bit on my life. The story is about a family with clairvoyant skills.
I myself had premonitions in younger years but simply put: I thought I was crazy. On September 11th of 2001, I realized I wasn't. From July to September of that year, I had premonitions of 9/11. Those premonitions changed my beliefs if not my life. I became a believer in mediums and psychics.
Was I one?
To answer that, I'll refer to an interview I did of Anne Gehman while I was freelancing for a local magazine. Gehman participated alongside four other mediums, including the renown John Edwards and George Anderson, in a University of Arizona professor's afterlife experiments. (You can read about that research project in The Afterlife Experiments, Breakthrough Scientific Evidence of life After Death, by Gary E. Schwartz, Ph.D. with William. L. Simon.) She said clairvoyance was a little like playing the piano. Some people were able to sit down and play naturally. Some practiced and became proficient. And others, no matter how long they practiced, would never make great pianists. She said everyone has some intuition, but there are varying degrees of skill. So, me? I have a little, yes.
With that and a drive from Las Vegas to Death Valley in which I passed the secretive Area 51, Dream Wide Awake was born.
Oh, and one more word about how my life influenced my writing:
Words of advice for fellow writers in the trenches: It's simple. Read, read, read, write—and never give up. Dream all day long until you fall asleep—and then dream more.
A bit more about both books…
The Suicide Gene
She thought they were her siblings. By the time she realized they weren't, one of them was dead.
Doctor Emma Kerr had no right counseling them. Adopted and her birth records lost, she believed she was born a McKinney. Her face, intelligence, and depression resembled theirs. For years people mistook her for their sister. So, she devised a plan. What begins as a scheme to counsel the McKinney family and determine if they are blood relatives, quickly causes Emma to wonder if she had truly done the manipulating. Is someone following her?
Now Emma clamors to escape the McKinney world of domination and deception.
Is she Mathew McKinney's sister? She can't be. Is he in love with her? He can't be. Then how do he and his sisters know more about her than she knows herself? This is a game to them. Is the game Suicide? Or Murder?
Dream Wide Awake
Three boys are missing. Six-year-old Mikala Daly can see the spirit of one of those boys. She knows she can find and save the other two. But will her father let her?
One of the best detectives in town, Mikala's father, Jack Daly, searches frantically for the abducted boys. Years before, Jack married into a family rumored to see people on the other side. Jack didn't believe in their psychic abilities until that gift­­—curse—befell his daughter.
Now Mikala relays her dreams to him, and he struggles to keep her visions secret. Is he risking her life? He works to find the boys before the kidnapper locates Mikala or government officials force her into the secret American remote-viewing program—Project Dream of Area 51.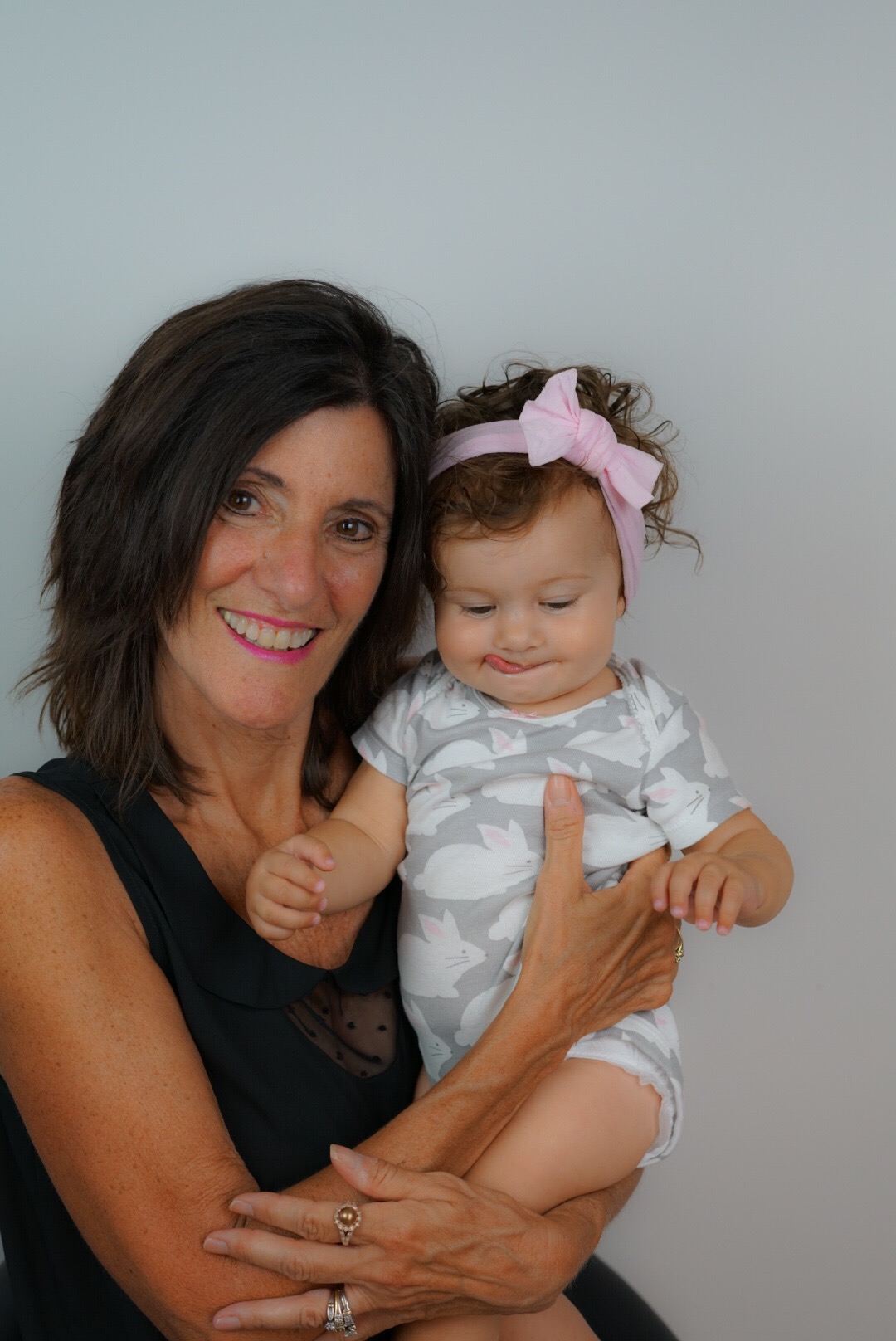 Speed-dating round!
Oxford comma, yes or no? yes
Ice cream? Vanilla smothered in Hershey's chocolate
Coffee or tea or wine? Coffee (my husband's sweet homemade wine is a close second)
What does your desk look like? OMG don't ask. Before I quit my job to write, Sharon called my office the black hole.
What is your writing vice or must-haves? Coffee, my laptop, and either a big window or a table outside
Describe a perfect writing day. I have two, both involve being up by 6 am, then: 1) coffee and laptop outside on the deck at Presque Isle State Park in Erie Pennsylvania to write a few hours, break to run five or six miles with friends, then back to the deck for more coffee (and a little chocolate) to write the day away, or 2) coffee beside two large windows in Redondo Beach, California to write about six hours, spend the rest of the day with my daughter and granddaughter running, playing, and gathering life memories.
What are some of your go-to methods for writing? Listening to Perfect by Ed Sheeran and Andrea Bocelli or watching Emma Stone perform The Fools Who Dream in LaLa Land. (Both make me cry every time.)
In an alternate reality, what would be your dream job (besides author)? Writing novels is my dream job, but a side job of being paid to hike would be nice.
Since I'm a hiker/travel-lover, what's your favorite place you've visited? The Peek-a-boo Loop Trail in Bryce Canyon, Hurricane Ridge in the Olympic National Park, Fiery Furnace in Arches, Andrew's Bald in the Smoky Mountains…I could go on…
You have a time travel machine. Do you go to the past of future? And where/when? Ah, the future, of course, fifty years from now, when my granddaughter, Layla Grace, is president.
What do you like to do when not writing? Hike or run with family and friends—and sing "You Can be Anything" by Old Dominion to sweet little Layla Grace.
Beach, lake, or mountains? Mountains
If you could meet one famous person, living or dead, who would it be? Emma Stone, so I could convince her to play a character in one of my books.