It's here! I am ecstatic (yeah, okay that's a bit over the top, but hey I'm excited!) to announce that A Hundred Kisses is now released in audio book format through Amazon Audible and iTunes! Interested in a wee listen? Well, I have that for you: here.
It is my pleasure today to introduce Rosalind Ashford, Voice Actor and narrator of A Hundred Kisses audio book. It's been a surreal experience to have gone from listening to audio books in my car (while writing my own novels) to having my OWN audio book to listen to! It was a joy to delve into this process with Ms. Ashford, and admittedly, I squealed with glee each week when I received the latest chapter to review.
I enjoyed the process and the final product to the production of A Hundred Kisses, so I knew I wanted to invite Ms. Ashford to my blog. She is a Voice Actor and an Audible-Approved narrator and producer, member of both Actors' Equity Association (AEA) and SAG-AFTRA, the unions for professional performers. Having been my first experience with narration, I picked her brain a bit...
What drew you to this career choice?
I was born and raised in Worcestershire, England and trained in Dramatic Arts—dance, drama and film—in conservatory programs at Madeley College and Keele University, UK. I moved to NY in part to pursue a career in theater, in part to satisfy a strong wanderlust. Whilst I have, since then, performed onstage from Off-Broadway to regional theater and on film and TV, I also detoured into other fields over the years.
Microphone training and a great deal of valuable voice experience was acquired as a radio presenter, and for a number of years I read Books for the Blind live on the air—great on-the-job training for audio book narration! I have also done many voice-overs and radio commercials for national and international markets.
Author note: How interesting that I live north of Worcester, MA...funny, these things. Also, that my editor at the Wild Rose Press is Scottish and from the Scottish isles and has the last name that was the descending clan name of my heroine, Deirdre. Small world indeed...I love life's little coincidences and overlaps.
Did you need special training to learn various accents?
I received a great grounding in elocution in high school and had training in college, but it really helps to have a good ear for accents and dialects. I listen to people's speech all the time and file away interesting patterns and dialects in my mind for later use when I'm developing a written character's "voice." It's a fascinating pastime.
What advice do you have for people interested in this type of career?
Audio book narration is so much more than just reading. Many of the best voice actors are also trained stage and/or film actors. It is acting with the voice and requires well-honed technical and performance skills and excellent cold-reading ability, as well as specialized equipment and the knowledge to use it.
I would recommend mastering the basics first: microphone technique, proper breathing, voice control (timbre, pacing, emotion, etc.), plus acting technique, character development and so forth. Narration is the long-distance marathon running of voiceover work so it also requires great breath control and voice stamina. Like an opera singer, a narrator's voice is his/her instrument and it takes a lot of practice to play it well.
Then, to produce as well as narrate means also becoming proficient at the editing and mastering of computer sound files using proprietary software. In essence, becoming a sound engineer in addition to being a good voice actor!
Finally, to record anywhere other than in a professional sound studio it is essential to invest in the best sound equipment you can afford. Being able to slowly upgrade to studio-quality equipment in order to record top-notch audio at home has been a game changer for my career. A few years ago I had the amazing luck of finding an uber-expensive professional sound booth going for a song on Craig's List (who knew?!) which improved the quality of my audio output a hundred-fold. And oh, what blissful working conditions compared to the hours I'd previously spent stuffed into a tiny, hot and airless foam-clad bedroom closet, affectionately known as my padded cell!
Wow!
How many books have you narrated?
I don't know for sure but it must be scores! I started as an on-air reader and read many books live, so sadly they were not recorded for posterity. I moved to digital recording in 2006 with a series of educational audio books. I was later hired by Disney to narrate an interactive version of "The Aristocats" and then a re-recording of the BBC classic, "Muzzy in Gondoland" which was heard by a NYC audio book producer who hired me as a studio narrator for online audio books. Now I narrate for Audible Studios, Harper Audio and Brilliance Audio as well as Indie publishers and authors such as you. I currently have 56 books available on Audible/Amazon/iTunes and a very full recording schedule.
I feel grateful to be a busy, working actor in what is a VERY competitive and difficult business, and to have the ability to work from home—in my bedroom slippers, no less!
((as I also write this post from my desk while in pajamas and with coffee in hand...))
What are your hobbies and interests when you are not narrating?
I still perform onstage but when not learning lines I love to hunt for British antiques to buy and sell, and dabble in interior design. I enjoy gourmet cooking (and eating!) and entertain often. I play golf for exercise, although not very well, and rarely read for pleasure—a sad consequence of reading for a living!
Tell us something unique about you, an experience you've had, or a memorable place you've visited.
I've been fortunate in my life to have traveled all over the world, visiting every continent. I've listened to dozens of accents and dialects and wish I could master them all!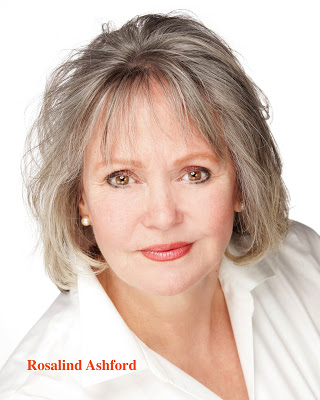 Favorite book(s)? The one I'm recording on any given day.
Coffee, tea, or wine? Wine. Definitely, wine!
If you could live anywhere, where would it be? Right where I currently am, which is on top of a mountain in the foothills of the beautiful Blue Ridge Mountains of SC.
Your work area, messy, tidy, or somewhere in between? Very messy, except inside my sound booth which is pristine.
You have a time travel machine, do you go to the past or future? And where? To a stately home like Downton Abbey (but upstairs not belowstairs) in early 19th century England.
To learn more about Ms. Ashford, stop by her website or Amazon.
Where can you find A Hundred Kisses?
Also available on iTunes.
If you enjoyed A Hundred Kisses in audio, print, or e-book format, be on the lookout for its prequel, A Hundred Breaths, to be released in the upcoming months!